The big attraction at the Maine building on the Avenue of the States was the baked potatoes. These potatoes draw many visitors each fall to the The Big E in West Springfield, Massachusetts. Even on the relatively uncrowded weekday of our visit, there was an impressive line for the spuds.
The Path to Baked Potatoes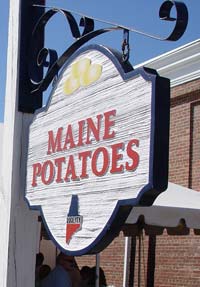 Where's the line?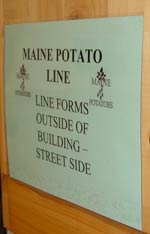 At your service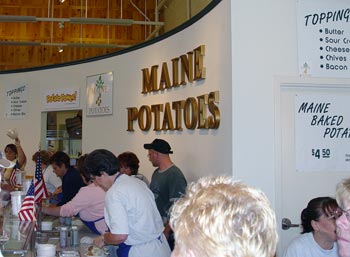 Potato preparation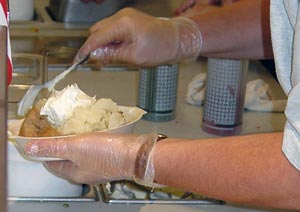 Ready to eat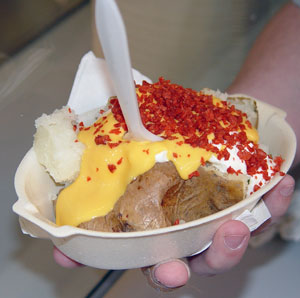 More than just potatoes!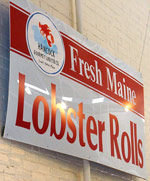 Lobster Roll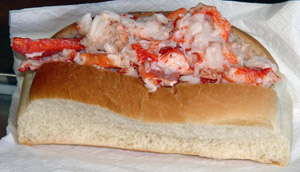 Potato Power!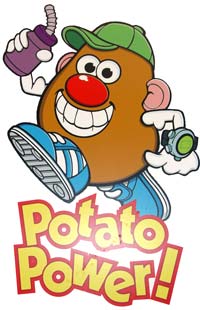 Source of Syrup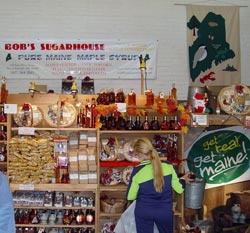 Blueberry Bliss