Food trucks of the world, unite!
The Big E (or Eastern States Exposition) each fall in West Springfield, Massachusetts, is one of the largest festivals anywhere, with agricultural exhibits, horse shows, concerts, rides and more.
But every more impressive that getting to see Charo perform is the amazing variety of food trucks that The Big E offers. This event has more of these wonderful portable restaurants than I've seen anywhere. I brought the Taquitos.net camera to the 2005 edition to get these shots of the many food vendors in attendance.
Enjoy the photos below, and for more on my visit to The Big E, see the list of what I ate.
The Original Barbie's Ice Cream Shoppe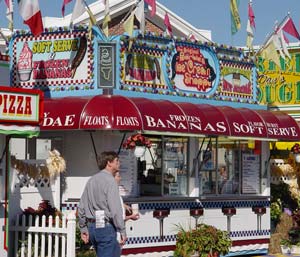 The Big Cheese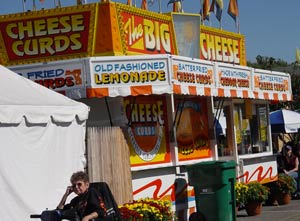 Billie's Baked Potatoes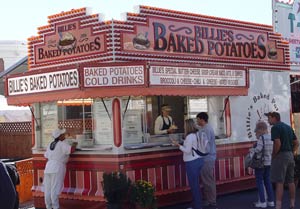 Schroder's Fresh Hand Dipped Caramel Apples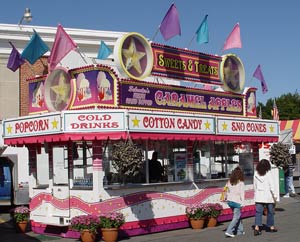 Chicken Express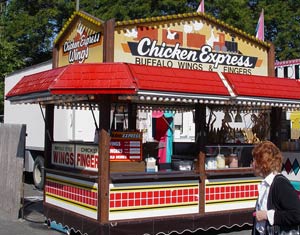 Corn Dogs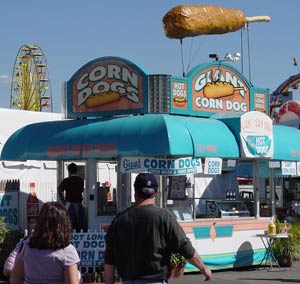 Dan's Fried Dough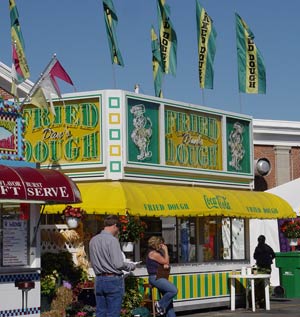 DeLuca's Italian Cuisine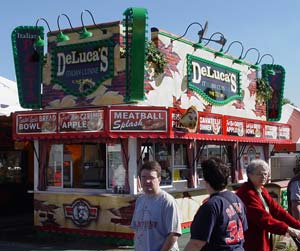 Donut Family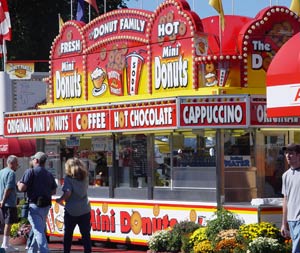 Hot & Fresh Donuts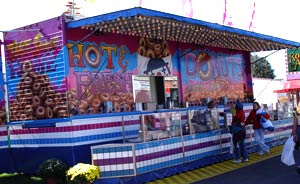 German Fries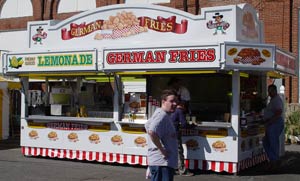 Gourmet Chinese