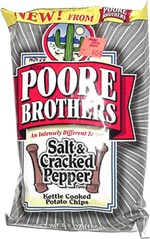 Why: The great zing of a salt and pepper chip joins together with the crunchiness of a kettle-cooked chip, and the result here is the best-tasting salt and pepper chip I've tried.
Categories: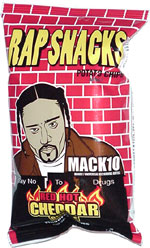 Why: The look of the bag is surprising, and the taste of the chips is amazing!
Categories: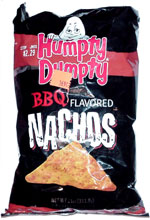 Why: With a barbecue flavor, these are not your usual nacho cheese tortilla chips, and Humpty Dumpty (official chip of Montreal's Olympic Stadium) has hit a home run with these.
Categories: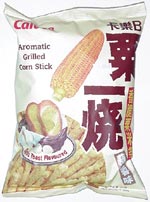 Why: Looks like a Cheeto, tastes like garlic toast. Great!
Categories: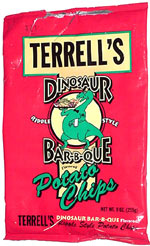 Why: These are some of the best barbecue chips out there. They taste like really good barbecue sauce, not the barbecue powder that the typical chip tastes like.
Categories: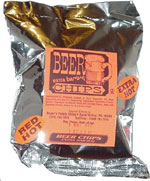 Why: If you can't stand the heat, don't bother trying, but if you like hot stuff, Boyer's makes some of the hottest of the hot.
Categories: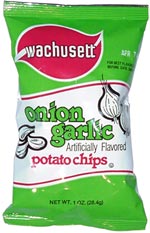 Why: The perfect mix of onion on garlic on a great Wachusett chip.
Categories: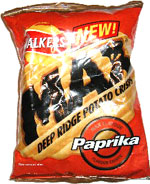 Why: I'm no paprika connoisseur, and I wasn't expecting much, but it turns out that somehow, these are just amazing chips. Thick cut, rippled, great crunch and a terrific taste. Gotta go to England to buy them, though.
Categories: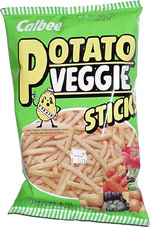 Why: These fries aren't heavily flavored, but they just taste great.
Categories: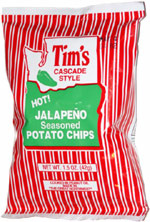 Why: Hottest jalapeño chips in the world, on a great, thick, peanut oil-cooked chip. Just great. Bring a beverage.
Categories:
All reviews of Salsa Chips