Lunch at Wegmans Food Bar
By Jeremy Selwyn
Chief Snacks Officer
04.11.2012

There was lots of hype last October when the first Wegmans opened in Massachusetts. This place is truly in the Boonies — Northborough, about 35 miles from Boston — so it took me a while to get there. I'm sure glad I finally did!
I was planning to look for chips, and I did figure to eat lunch there, but a hot dog didn't cross my mind until I saw the menu.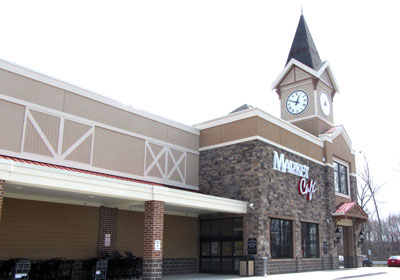 It was just about noon, and I was ready to eat, so I bypassed the main supermarket entrance and went into the Market Cafe corner.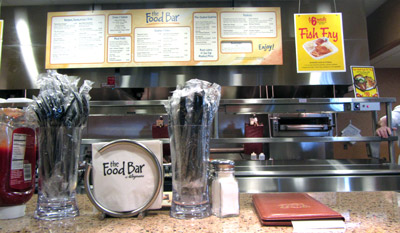 They had lots of very tempting ready-to-eat foods and a large seating area, but my eye was caught by the Food Bar lunch counter, which offered a variety of grilled and fried foods, seafood and more.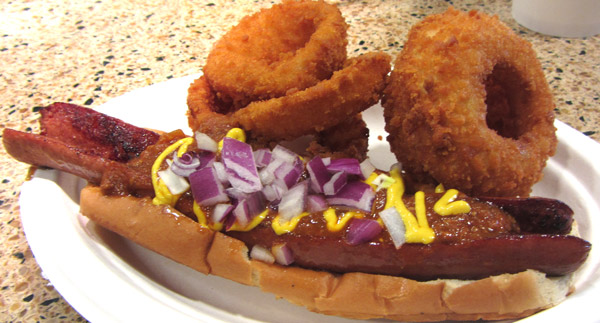 It wasn't an easy decision, but I went with their footlong hot dog, featuring "Hometown" hot sauce, mustard and raw red onions. I was going to get a side order of onion rings, but the server suggested the combo with a half order of rings, which turned out to be a good deal at $6, with just as many rings as I could eat. The dog was slitted along its whole length and grilled, and it was about a foot long — quite a bit longer than the bun. The hot sauce wasn't just a liquid, as it was sort of a light chili (though it didn't seem to have meat and beans). It was still liquidity enough that I spilled some when I picked it up. It wasn't all that hot, but the combination of toppings and the grilled dog was very tasty! The rings were thick, huge and heavily breaded.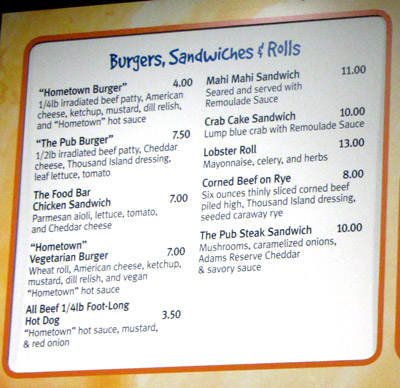 It was long drive, but I'll be back to try some more things on the menu!