Major league parks go for the chips
By Jeremy Selwyn
Chief Snacks Officer
05.13.2007
I've been watching a lot of baseball, and it's making me hungry.
The Boston Red Sox are off to a great start in the 2007 season, and even with a great rotation, excellent bullpen, and lots of come-from-behind wins to keep things exciting, I couldn't help but notice the many potato chip ads in the background this season.
This year the Red Sox have new sponsorship deal with Wise, so Fenway Park has a new sign along right field behind the Pesky Pole.
The rival Yankees sport an Utz sign high up in right field at Yankee Stadium. This sign has been around for years, adding an element of deliciousness to the soon-to-be-demolished Bronx landmark.
The Metrodome in Minneapolis has a huge sign in center field for Old Dutch chips, declaring that the chips are "Everything a Chip Should Be!"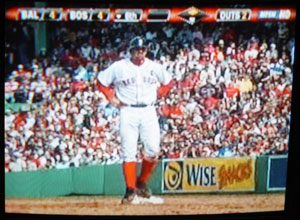 Wise at Fenway Park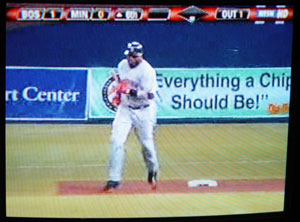 Old Dutch at the Metrodome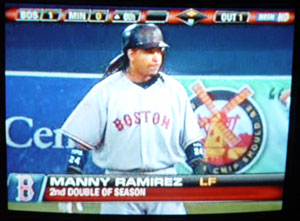 Manny and the Windmill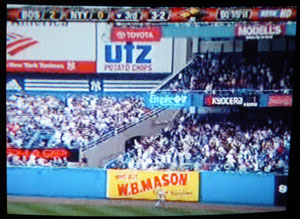 Utz in the Bronx