Burger King and Cheetos team up!
By Jeremy Selwyn
Chief Snacks Officer
07.12.2016
When a new thing gets added to the list of things that you can deep-fry, it gets a lot of attention — think Oreos, Twinkies, Butter and Doritos-shaped mozzarella sticks. When news spread over the Interweb about this new one from Burger King, some friends who shared links with me said it sounded awful. I've had fried mac & cheese at restaurants (respectable ones, not just BK), but the gimmick here was that they shaped the nuggets like Cheetos Puffs.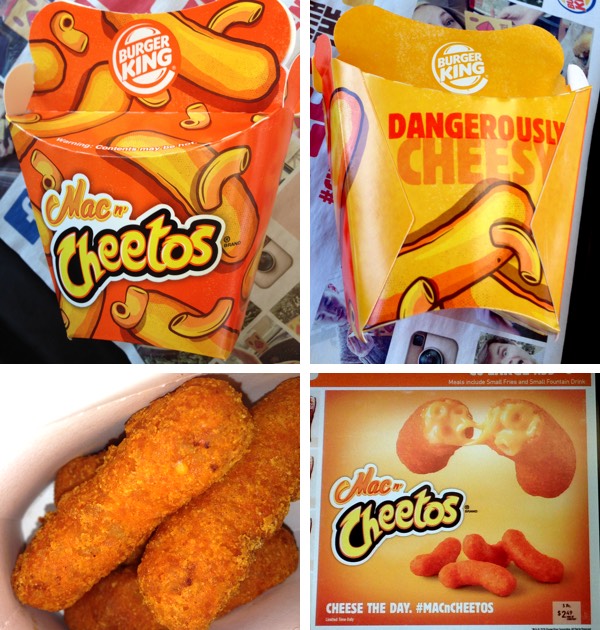 The cashier asked what sauce I wanted, offering me just standard BK sauces that go with chicken nuggets, so that was odd. The Mac n' Cheetos packaging was quite nice. I particularly liked how they incorporated the Cheetos "Dangerously Cheesy" slogan. I opened it to find that two of the five pieces were stuck together, but otherwise the pieces did generally resemble Cheetos.
The taste was pretty good, as they were indeed filled with small pieces of macaroni bathing in cheese, and the breading was just lightly fried. What was missing was the Cheetos taste. It seems they forgot to put a huge amount of cheese seasoning (or really any) on the outside to accomplish the "Dangerously Cheesy" aspect. Still, not bad.