Fair honors our favorite marshmallow spread
By Jeremy Selwyn
Chief Snacks Officer
09.27.2009
Yesterday I was pleased to attend the 4th annual "What the Fluff?" festival in Union Square in Somerville, Massachusetts, just outside of Boston. This tribute to Fluff honored its inventor, Archibald Query, by giving visitors many opportunities to eat and play with sugary, delicious Fluff. (For previous Fluffery, see my report from the the inaugural edition in 2006 and videos from 2006 and 2007.)
In the bag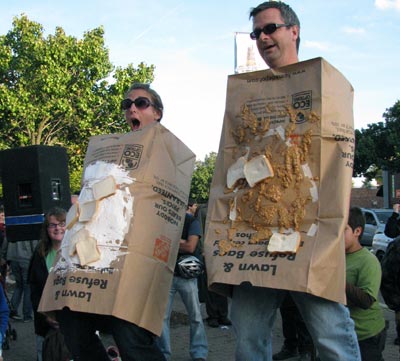 These folks smeared Fluff and peanut butter onto their respective giant paper bags, then wore the bags and allowed slices of bread to hucked at them to see who could get more bread to stick. After that, they embraced.
Mmmm bacon!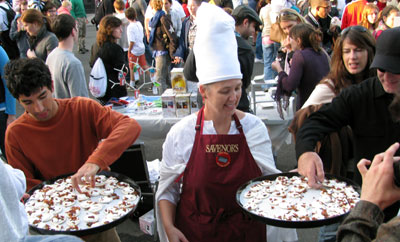 The gourmet folks at Savenor's Market in Cambridge prepared crackers with Fluff and delicious crispy bacon.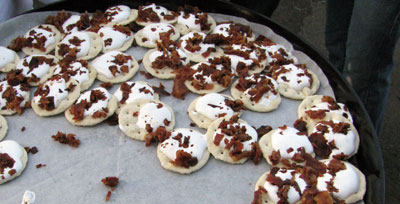 Nothing better than Fluff and bacon!
A delicious game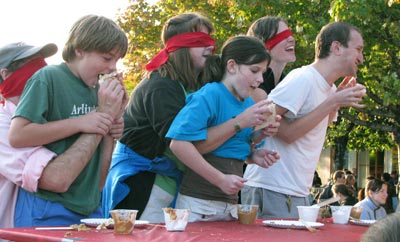 These teams took on the challenge of holding and eating Fluffernutters in a game of Blind Man's Fluff.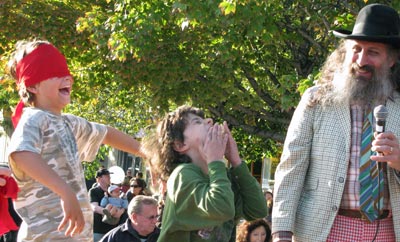 These Blind Man's Fluff participants seemed to be particularly enjoying themselves, as was Archibald Query himself (in hat).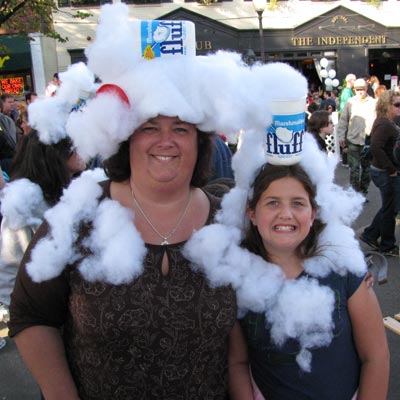 This duo prepared a very Fluffy costume for the event.
Nothing to fear ...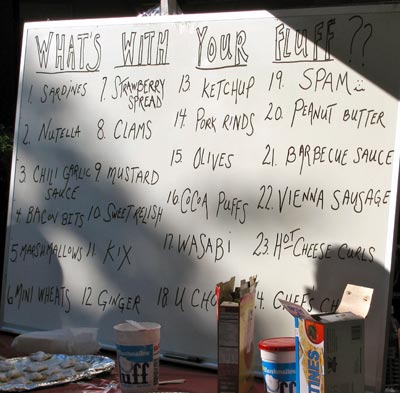 The Fluff Fear Factor game offered many delicious toppings for eaters to combine with Fluff.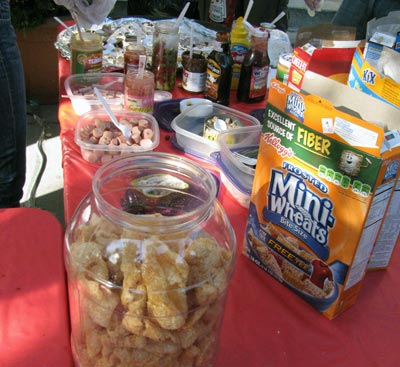 The table of foods to inspire fear included pork rinds, front and center.