Philadelphia makes cream cheese even better
By Jeremy Selwyn
Chief Snacks Officer
05.08.2012

When I spotted this package of Philadelphia Indulgence milk chocolate cream cheese in the supermarket dairy aisle, it took me exactly zero seconds (give or take five seconds) to decide that I would to buy it.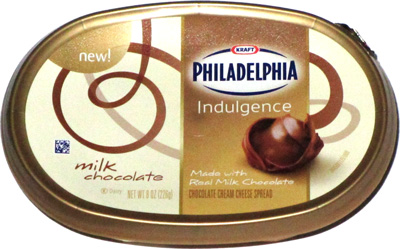 Such a great idea. I just wished I had been the one to think of this!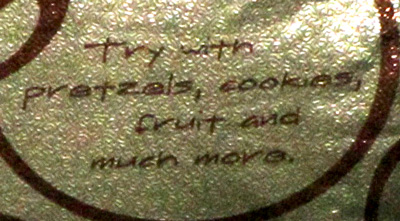 When I took the cover off, I found some serving suggestions on the inside foil. But none of these ideas seemed right to me. The point was not to get chocolate cream cheese and then have it with things that don't normally go with cream cheese; the point was to use it as a substitute for regular cream cheese. So I did just that.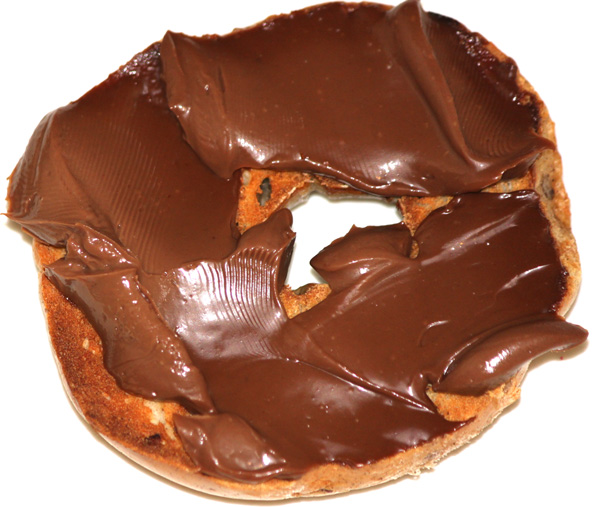 Here it is atop my bagel. It was easier to spread than most (non-whipped) cream cheese, as it was thinner, very smooth and creamy. The taste was a cross between chocolate pudding, a chocolate bar and cream cheese. Very good!