Beachside stand serves a good chili dog
By Jeremy Selwyn
Chief Snacks Officer
04.30.2012

I spotted this hot dog cart at Makaha Beach while driving up the west side of Oahu. The vintage Cadillac and sign caught my attention, but I had eaten some garlic shrimp from a truck just a few miles back, so I wasn't determined to eat anything until I read the tempting menu.

Here's the car and cart, parked right across the street from the beach.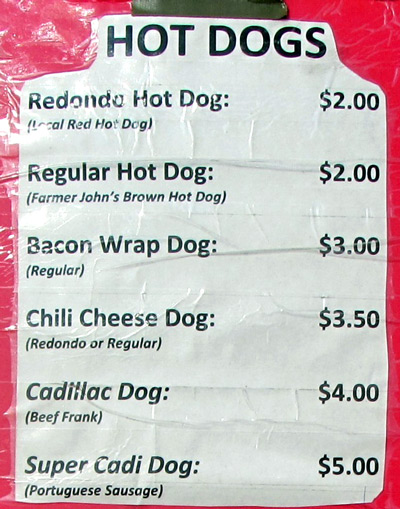 First question in my mind: Just a hot dog cart, or something special here? I read the hot dog menu, then asked the proprietor some questions. When he told me the Redondo dog was locally produced, I didn't see any way to resist.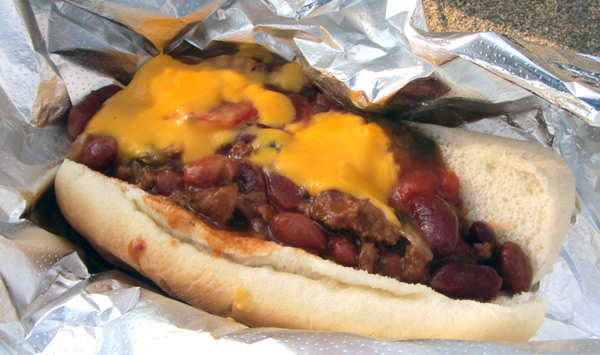 I opted for the Renondo Chili Cheese Dog. You can't see it here through the homemade chili and cheese, but the hot dog itself was bright red. A little bit messy, and very tasty!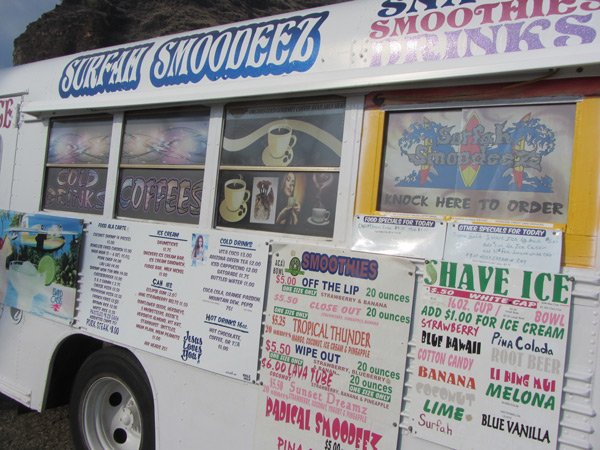 Cadillac Dogs offered beverages as well, but for mine, I walked a few feet over to the adjacent Surfah Smoodeez truck. Got a strawberry Shave Ice. Huge, and very good.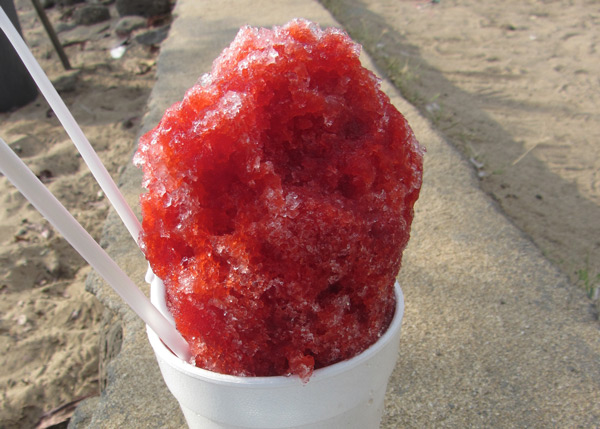 They overfilled the cup just a bit!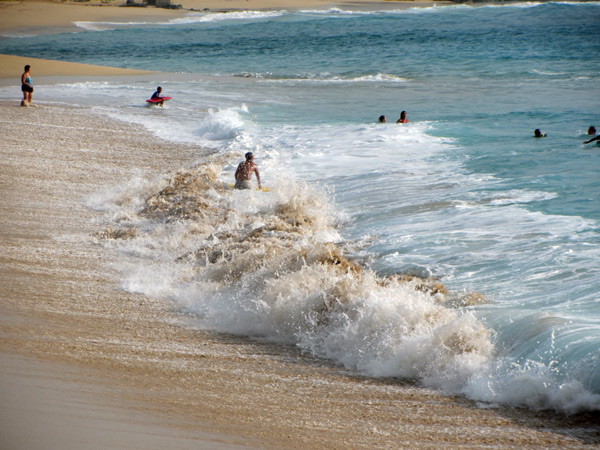 Did I mention the amazing location? This place is a bit off the beaten path, about 35 miles from Honolulu, with none of the crowds or traffic. And this is the beach directly across the street.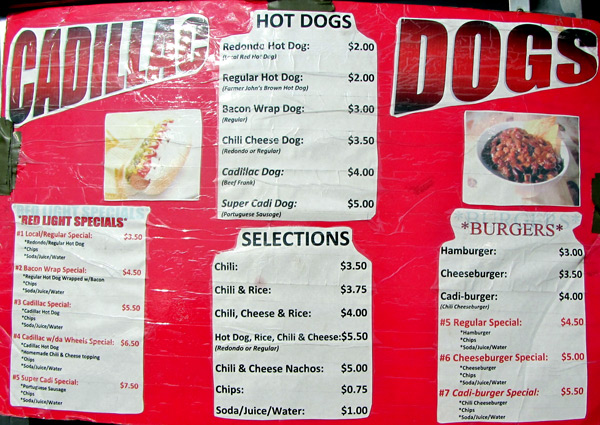 Not a big hot dog fan? There are a few other things on the menu!