Electronic bowl promises to make eating fun
By Jeremy Selwyn
Chief Snacks Officer
04.27.2012

I found this baby product entertaining, primary for its name.
Here's how I happened up on it: My condominium building has a large book-swap area in the laundry room, and sometimes people leave things other than books. Someone left it there. (I borrowed it to take these pictures, then put it back.)
Based on the fact that it was left there, in its original packaging, I'm surmising that the parents who received it weren't impressed, and they didn't even see it as worthy of re-gifting.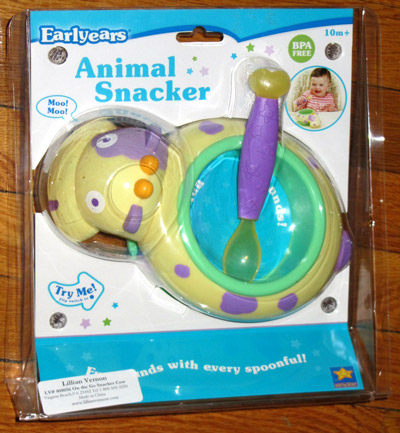 This purple and yellow cow bowl promises "Fun sounds with every spoonful!"

Here's more detailed info on how it works from the back of the package. For more info, contact the product's maker, Lillian Vernon.