Crunch News Network
Salad dressing truck crash coats I-495 in Ken's Steakhouse dressings
Taco Bell debuts Diablo Tortilla Chips at 7-Eleven
Hershey's buys Pirate's Booty to double down on healthy snacks
Mexico City restaurant busted over tarantula tacos
full story from Associated Press
Maine restaurant has faced 'disturbing and hostile customers' over a switch to straight-cut French fries
What We're Eating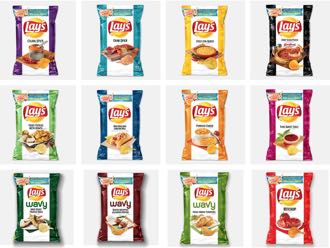 As I unravel the details of this this year's Lay's flavor promotion, things sure seem a bit twisted.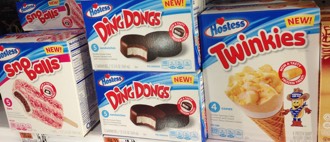 I was surprised and thrilled to spot Ding Dongs and Twinkies in the frozen aisle.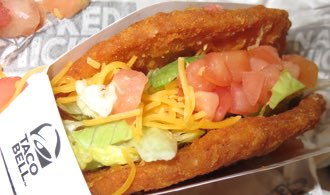 The tortilla shell has gone away! This new item from Taco Bell is enclosed entirely within fried chicken.
Happy Thanksgiving, and here's hoping for many more turkey chips to come!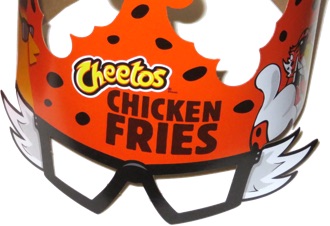 I think it's a good thing that they keep finding new ways to give various Cheetos products an ever-increasing share of people's diets.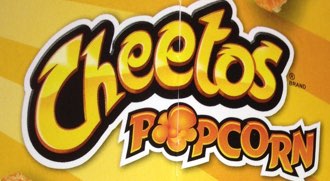 Whoever though of mixing together Cheetos and cheese popcorn and selling it at the ballpark is a genius!
Simpsons Snacking!
Homer is our culinary hero! So we've compiled quotes from the Simpsons about snacks, breakfast, lunch, eating out, drinking and more.
Snacking with the Simpsons