Everyone Says Good Good Eat Japanese Ramen Noodle Wheat Crackers BBQ Cube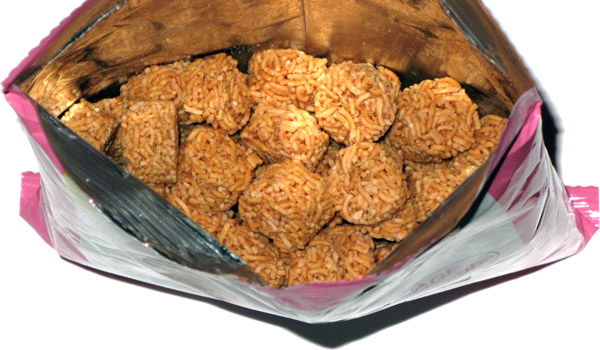 Taste: These snacks had a short, stubby solid tube shape, as they somehow got tiny bits of ramen to stick together into pieces that looked like miniature round bales of hay. The solid-looking pieces actually had a fairly soft feel, as they were easy to bite into. Although they looked innocent enough, they were actually loaded up with some seriously hot flavor. It started out as just a zesty barbecue taste, but it grew quite hot after that. Tasty and good.

Shop: Buy snacks at Amazon.com

Aroma: Smells like a ramen noodle soup.



From the package
"Product of Taiwan"
Share your comments on this snack here. For general snack discussion, please visit our Chip Talk forum