What We're Eating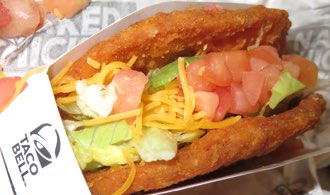 The tortilla shell has gone away! This new item from Taco Bell is enclosed entirely within fried chicken.
Happy Thanksgiving, and here's hoping for many more turkey chips to come!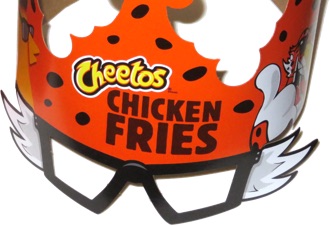 I think it's a good thing that they keep finding new ways to give various Cheetos products an ever-increasing share of people's diets.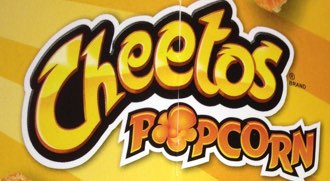 Whoever though of mixing together Cheetos and cheese popcorn and selling it at the ballpark is a genius!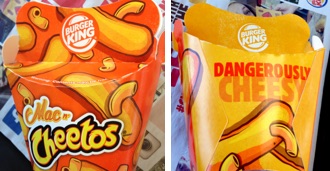 Fast food's latest gimmick is a Cheetos-shaped, supposedly Cheetos-flavored, deep-fried mac & cheese.
News from Crunch News Network
Amazon exploring shelf-stable, prepared meals
full story from Specialty Food Association
Cheetos-themed pop-up restaurant to open in NYC
full story from NBC 4 New York
Lyft drivers go loco about service adding a Taco Bell drive-through stop option
Schumer calls for FDA to investigate snortable chocolate
full story from Specialty Food Association
Robot Colonel Sanders comes to KFC for Fried Chicken Day
Dunkin' Donuts steak-and-egg sandwiches don't contain steak, lawsuit claims
Woman sues Jelly Belly, claiming she didn't know the beans contain sugar

Homer is our culinary hero! So we've compiled quotes from the Simpsons about snacks, breakfast, lunch, eating out, drinking and more.